Danny Daze: Blue
Registration availability is fully booked. Limited Walkups will be available – Download the Insomniac App and subscribe to updates from III Points to stay up-to-date with availabilities on Day of Show.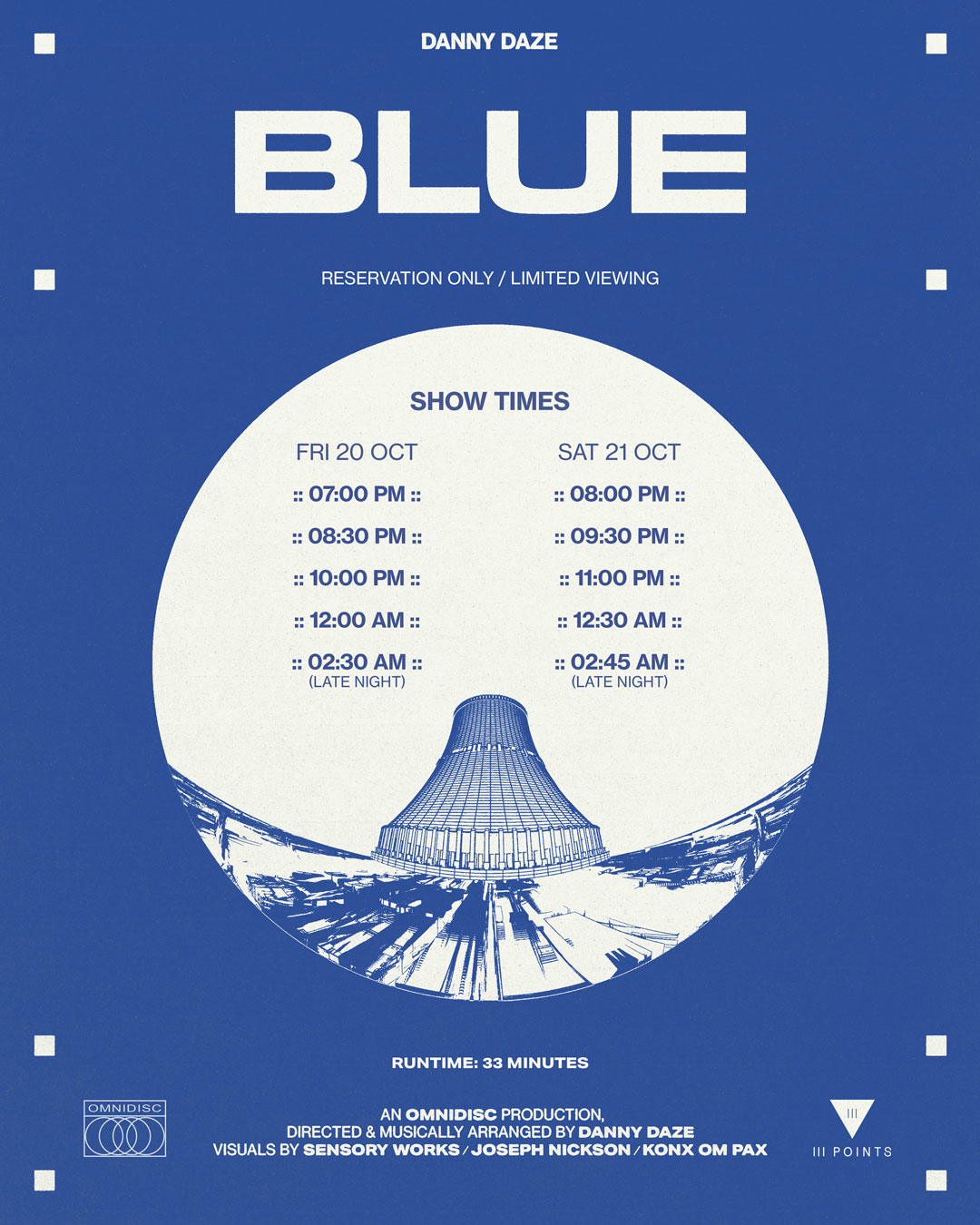 In a fusion of artistry and technology, Miami-based electronic musician Danny Daze presents ::BLUE::, an immersive audiovisual experience that warrants the attention of science enthusiasts and music aficionados alike.
Tailored for advanced dome environments, ::Blue:: draws inspiration from Daze's forthcoming album and aspires to elucidate the intricate relationship between auditory perception and its visual counterpart.
The 33-minute piece features meticulously crafted sound design and all-new original music by Daze. A collaborative effort involving the talents of Sensory Works, Joseph Nickson & Konx-om-Pax, the experience is heard via a premium 40,000-watt, 16-point surround sound system and viewed in ultra high definition on a seamless 50-foot dome screen.
Related