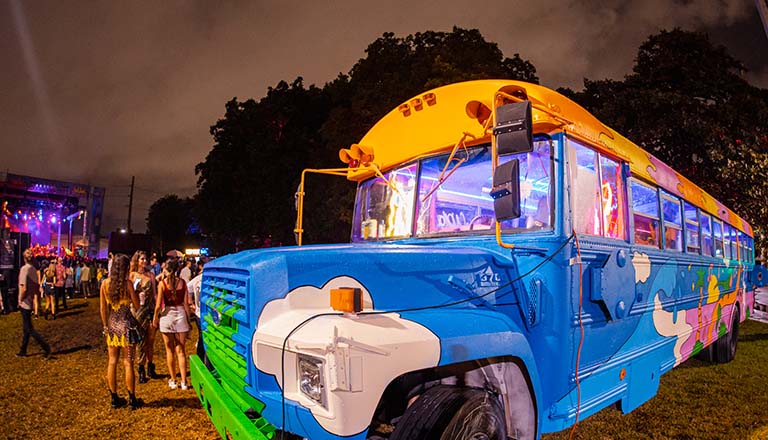 Transportation
Parking
Due to limited parking, rideshare is strongly encouraged. We will have limited general parking at 2451 NW 7th Ave Miami, FL 33127 for a daily rate of $30. Parking will be available on a first-come-first served basis. Additional public parking options may be available at the below locations.
Please note: III Points is not responsible for any pricing or damages/theft. Park at driver's own risk.
Additional parking:
The Wynwood Garage – 311 NW 26th St Miami, FL 33127
69 NW 23rd St Parking – 69 NW 23rd St. Miami, FL 33127
Bradley Garage Parking – 51 NW 26th St. Miami, FL 33127
SP+ Parking – 545 NW 26th St. Miami, FL 33127
Transit
Plan your bus or rail route with the Miami-Dade County Trip Planner.